WASHINGTON — On Monday, the first day of a Surface Transportation Board hearing on Amtrak's application to initiate service between New Orleans and Mobile, Alabama, moved so slowly that some attorneys issued the assumption that the four days this week allotted to the hearing might not be enough.
In nearly eight hours, the hearing barely got past opening statements from attorneys representing the four parties to the case: CSX Transportation, Norfolk Southern, the Alabama State Port Authority and Amtrak. Only the first of 12 scheduled witnesses testified; Amtrak's cross-examination of that witness, consultant Charles Banks, called by CSX, was concluded, but STB President Martin Oberman said he would have additional questions for Banks on Tuesday.
"It's a precedent, and we want to get it right," Oberman said.
What the law says?
Questioning of Oberman and other members of the STB after each opening statement suggested that the board feared entering uncharted territory if it concluded that there was a possible compromise between the stated positions of the parts.
CSX argued that Amtrak, in bringing the case, was demanding immediate access for its two daily round trips without any infrastructure improvements. But Amtrak's position is that the railroad's demand for up to $440 million before a passenger train can access the line is clearly not what Congress had in mind when it has adopted US Code 24308(e). This provision, regarding "the use of facilities and the provision of services to Amtrak," is the settlement under which Amtrak filed its case, which states that the board has a duty to adjudicate when "a carrier does not… allow Amtrak to provide for the operation of additional train services on a track.
Norfolk Southern lawyer Bill Mullins said the case should have been brought under a separate provision of the law, 24308(a), in which the STB would "prescribe reasonable terms and remuneration for the use of the facilities and the provision of the services". "The right thing to do, Mullins said, is to grant access with infrastructure improvements.
More than one board member noted, however, that the railroads never made that argument in a motion to dismiss Amtrak's case, and that's not what the STB is. invited to decide. The exact language of both sections is available here.
Staking out positions
Amtrak attorney Jessie Amunson argued that the rail traffic controller modeling cited by CSX and NS – the heart of the host railroads' argument that Amtrak's operations will "unreasonably disrupt freight service – is designed to be "no change" in the way they operate, and that the law's determination of impairment is based on current conditions, not the model's projection on traffic in 2039 .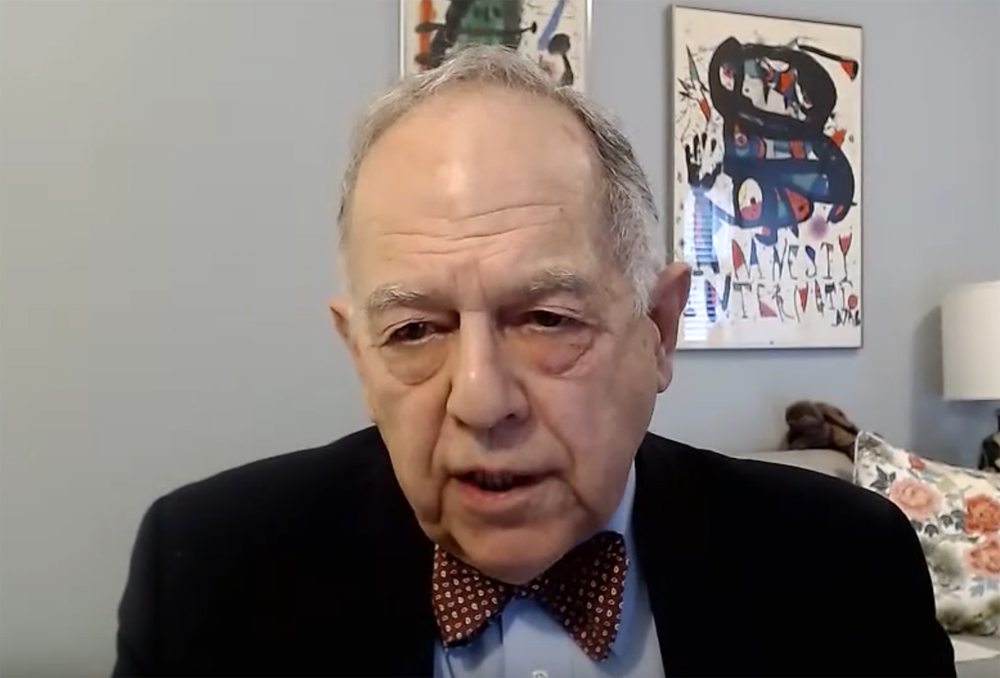 In response to a question from Oberman, Amunson clarified, "CSX and NS have tried to paint a picture that Amtrak will never spend a dime on infrastructure; it's just not true. What Amtrak wants is to start service and ensure that infrastructure investment is informed by the actual experience of operating the line, rather than dealing with a 440 million build demand. dollars of infrastructure before you can run a single train.
Although CSX presented Banks as an expert witness brought "to audit a draft RTC model" that had previously been conducted by consultant HNTB, he indicated under questioning by Amtrak and several board members that model inputs were the product of decisions made by an "own team" of CSX managers and external consultants.
Cross-examined by Amtrak and STB officials, Banks said the model's 95% on-time standard for Amtrak trains came from the "collective judgment" of the team. At the end of the session, Banks admitted that he had not considered route or regional specifics when estimating that freight traffic would grow at 1.5% per year for 20 years. Oberman noted that this would represent 30% growth by 2039.
The second day of the hearing is set for Tuesday at 9:30 a.m. A recording of Monday's session, as well as Tuesday's live stream, is available on the STB's YouTube channel.